Tinies
Division 2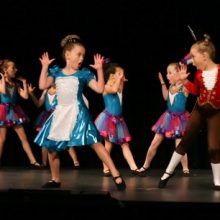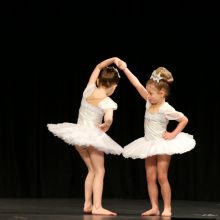 Our tinies amaze us every year with their dedication and professionalism. Calisthenics allows these young children to express themselves both on and off stage, we love seeing the improvement throughout the year and the confidence these children display. Watch the video below to see our work from 2017.
If you would like to join us in 2018, please find the required registration form and our Welcome Pack for 2018 below:
Class Times
Saturday  9:00am – 10:00am
Kilsyth Memorial Hall, 514 Mount Dandenong Rd Kilsyth
Children to arrive with their rod and drink bottle. Please ensure your child wears either a black leotard or leggings and a top, no loose clothing. We run a warm-up at the beginning of each session followed by learning and practicing the 4 required items listed below.
Items Taught in 2019
Our tinies compete in 4 different items these include:
Freearm – a creative series of strength and flexibility movements developing core strength, flexibility, deportment.
Rods – manipulation of a metal rod with movement developing technical skills, hand-eye coordination, multi-tasking.
Character Dance – series of dance steps to tell a story developing rhythm, dance, storytelling, and acting.
Song with Action – singing with movement and expression developing confidence, vocals, listening, communication, performance skills.
Competitions, Stage Practice & Concert
Our tinies compete in 4 competitions per year, the dates for these competitions are released in late May and are from July-October. Tinies also participate in Stage Practice which allows the children to work through their routines on stage in their costumes, this is always a wonderful day that the girls love. In 2018 our stage practice is on 14th July 2018 – times to be confirmed
Tinies also perform at our Annual Concert, they always LOVE being able to dance with the entire club and they perform all 4 of the items and sometimes a surprise items that will make you cry !
Our concert is SUNDAY 1ST DECEMBER 2019